SEO – How To Increase Organic Traffic Strategies
How can search engine optimization tactics be utilized? SEO strategy, or search engine optimization strategy, is a comprehensive process for increasing a website's ranking on search engines to attract more organic traffic. The plan should be built on several essential pillars, including technical SEO, online content strategy, linking structure, and user experience. In a nutshell, SEO methods revolve around providing significant value and relevance to users and users. What is a search engine optimization technique without the right team to implement it? Strategy and understanding the dynamic environments within different businesses and industries are also important.
The Brand Sherpas will take time to thoroughly research your location's competitive density industry-specific nuances and develop personalized reports about your website. Data fresh and looked at by an experienced set of eyes can be a gold mine for unlocking your website potential online.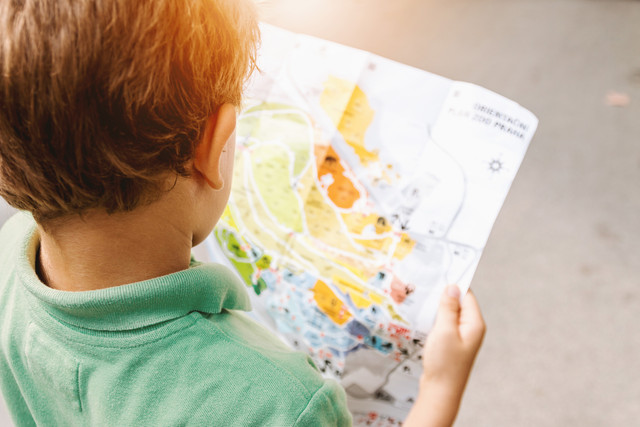 SEO Strategies For Beginners
The issue is with listings of SEO tactics. We frequently conflate deliverables and strategy in the world of search. Keyword lists, on-page recommendations, and SEO audits are examples of this. They are acts that are a component of a larger strategy. Similarly, misunderstanding is a primary factor for the failure of many SEO initiatives.
Suppose you choose to adopt an SEO plan, particularly for a Fortune 100 website, with more procedures than a typical SEO checklist. The following strategy is merely a sampling of the factors to consider. How to Create a Search Engine Optimization Strategy Rather than giving you an SEO strategy design template that will likely lead you astray, let's examine the most critical concepts to consider when establishing an organic search strategy (SEO plan).
Without precise objectives, your SEO efforts will fail to generate a significant return on investment. Additionally, it is critical to link SEO outcomes to high-level metrics such as income. Begin by defining the marketing outcomes you desire, and then move back to describe the process objectives. For example please consider these questions: Do you want to increase your e-commerce sales? What are the goods, divisions, and services of your business? Are you attempting to expand your market share in a particular segment? What industries are you targeting, and how do you determine your target audience? Do you want to increase the number of visitors to your website using an SEO strategy? How much traffic is there? What is the worth of inbound traffic to a specific page compared to others? Are you looking to boost conversions through lead generation or demand generation marketing? What is the most effective method for quantifying micro-conversions and modifications? How many mutations are required and when? Finally, consider the scalability of SEO. 
Scalability is one of the most significant issues that bigger businesses confront when creating SEO strategies.
Topic clusters are an excellent way to use big topics by utilizing pillar pages such as this one. As you may assume, SEO strategy is a broad subject (or pillar page) that encompasses a multitude of subtopics. Within the pillar-cluster style, these subtopics are referred to as cluster pages. Pillar pages typically address a single subject and give links to a plethora of resources that will assist you in learning more.
Intent-to-page positioning is a formula for optimal keyword usage since it provides the optimum user experience. Diversify your titles to enhance your click-through rate on SERPs To raise your CTR, it's critical to differentiate your content within the SERP. It is a goal to obtain a Google page one ranking. It's another thing to rank high enough for users to click on it.
A low ranking shows a lack of visibility, and orders without clicks do not increase your business's visibility. (A lack of clicks may also indicate to Google that your information is irrelevant.) Examine the content that appears on Google's first page relevant to your keywords. Analyze the copy and messaging associated with search results.
If you are absent and your competition is there, they will step in to fill the void. Next, determine the clients' pain areas and highlight essential words along the journey. How can you handle this long and complex funnel successfully when the client journey may take an extended period to complete? First, determine the customers' pain points. Following that, you can associate the keywords with each stage of the purchasing process and each SEO method.
For example, at the top of the funnel, clients may seek indications rather than services. Therefore, it makes sense to employ helpful blog entries to assist customers in determining the root cause of their issues. Perhaps they're attempting to understand themselves better but are unsure where to begin.
It is feasible to interact with a range of merchants and brands at the midway of the funnel. At this point, the potential consumer may be looking for more advanced and extensive material or specialized information about the product or a particular search engine optimization technique. Finally, at the bottom of the funnel, the prospect may weigh possibilities and decide.
Instead of non-branded SEO tactics, use the brand name. Users may not have specific brands in mind when they begin their search. As a result, individuals are likely to start by searching for generic, non-branded terms to learn more about the topic or subject. However, when someone begins to consider certain businesses, they typically undertake a variety of branded search results.
They could look for reviews of various providers. These high-quality search results should have the necessary information to resolve the user's query. However, they must also instill confidence in the individual. Consider a consumer ready to purchase after receiving a range of two-star evaluations—a proper built strategy for search engine optimization could change that outcome.
Ingredients Of A Successful SEO Strategy (And Why You Should Use Them)
Perhaps you've mixed content, with parts of the linked pages using HTTPS but the rest of the website using HTTP. Perhaps you've observed an increase in the frequency of 404 error pages. This could be because your Sitemaps XML file has errors or is incompletely or incorrectly filled in with URLs. The phrase "technical SEO" refers to the foundation upon which your search engine optimization plan is built, and it must be examined first.
Ascertain that you embed the video on your website. Ascertain that the video is suitable with the site on which it is embedded to provide a positive user experience. Voice search is a technique that is gaining popularity at a rapid pace. Strategy for search engine optimization. The industry predicts that voice search will account for 50% of all searches.
To be effective with regional SEO, it's critical to keep the information on your Google My Company account, as well as any other available local listing websites, up to date. This includes Yelp, CitySearch, and similar local directories incorporated into the search engine optimization plan. In addition, maintain consistent NAP (name, address, name, and contact information) throughout all regional listings.
The phrase "international SEO" refers to the process of optimizing your website's performance for search engines to deliver the best country- and language-specific versions of your site to users from various areas and using an international-friendly URL structure that displays the country and language to create a highly optimized site. So naturally, the site's native language or languages must be included in each edition.
This helps ensure that Google displays the correct language version of your website in the SERPs for a wide variety of international searches. Reputation management, branding, and search engine optimization While the phrases SEO and branding are not usually synonymous, there are various circumstances in which a strong brand's credibility can help your natural search results page rank higher with proper SEO strategy.
The more followers your brand acquires, the more they will talk about it and engage with it, sharing relevant material and referring back to you. If everything else is equal between you and your competitors, the most popular brand name will typically receive the most backlinks and traffic, which will convey a signal to Google that the brand is trustworthy.
If Google determines that your page is unsatisfactory to users, it may reduce your listing on the search results page. On the other hand, if consumers visit your page and take action, Google will display your site frequently to users. Google's primary objective is to give consumers the most relevant and valuable results possible.
Long-Term SEO Strategy? Understanding What Google Wants Is The First Step
SEO can help you build your trust online using SEO, paid search PR, and social networking websites, among other things. All of your marketing efforts, including SEO, will be more effective if you approach them holistically. SEO strategy. It is possible to concentrate on natural search results for too expensive keywords to achieve a positive return on investment via paid search marketing.
This is one of the most critical KPIs to focus on for your brand's name, as it can create a difference for your business. MQLs and conversions are both essential indicators for your organization. Determine the financial value of each one to assist you in calculating the return on investment for your SEO efforts.
You're undoubtedly already familiar with many of the subjects mentioned in this article, as they are necessary components of any website. Still, you may not be taking advantage of them to their full potential. Therefore, it is critical to create a helpful website for your visitors and make necessary adjustments to enhance the user experience.
SEO is all about assisting search engines in comprehending and displaying data. Your website may be smaller or larger than the one we used and contain a range of different sorts of material; nonetheless, the optimization principles discussed in this tutorial apply to all websites regardless of their dimensions, types, or dimensions. So what is a search engine optimization technique without understanding the entire SEO process anyway?
Each page's index entry describes its contents and location (URL). It is a search engine optimization strategy. Indexing refers to how Google receives and examines a webpage before adding it to the index. This morning, Google indexes a variety of my pages. Crawl is a term that refers to the process of searching for new or updated websites.
Are you Google-listed? Determine whether your website is included in Google's index. To determine whether your website is listed on Google's online search, enter the URL of your website's home page. If you receive matching results, you are within the search results. For instance, a search yields these results. What is a search engine optimization technique? If your website is not included in Google's search results, Even if Google can crawl billions of websites, certain websites will inevitably be missed.
A fun time to get engaged is when you're considering renovating your website or getting ready to launch a brand-new one with a SEO market strategy to go alongside it. In this manner, both SEO and you will ensure that your website is built from the ground up to be search engine friendly. However, an effective SEO strategy can also aid in enhancing the quality of an existing website.
Assist Google in locating your content The first step in obtaining a Google listing for your website is to ensure that Google can identify it. The most effective method of accomplishing this is submitting an online map—a strategy for search engine optimization. In addition, a sitemap is a file on your website that notifies search engines about newly added or changed content.
How We Can Help – Getting Started
The Brand Sherpas can help you understand where your website is currently at through auditing. Once we have the data and competitor analysis, our team will look closely to uncover your website's strengths and weaknesses in relation to your industry's local, regional, or international sector. Developing an SEO strategy for your business will be accomplished by evaluating your website's audit data and competitors. Make sure you have a customized strategy built just for your business.
If you are interested in creating a marketing strategy for your business, feel free to contact us!