Data Driven Content Marketing Strategies That Actually Work
Let us help you produce SEO optimized content that will help your business rank highly in search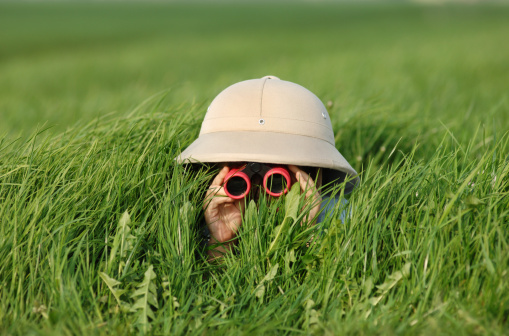 Looking Far & Wide For A Reliable Agency?
Is Your Website Performing It's Best?🔭
Does it seem like an impossible task to find an agency that actually knows what it is doing? Reliability is also hard to come by. The Brand Sherpas brings you a sure option when it comes to auditing your website and getting valuable data to use in your campaigns. Reliable service that is hard won experience with utilizing SEO and technical auditing practices.
Heading In The Right Direction With Search Engines?📈
Knowing where you're at is always a good idea and it is no different when it comes to your website. Auditing can help you benchmark your current position and find avenues to elevate its position. Without proper auditing in place a business has no way of knowing if they are headed in the right direction online.
Not Sure Where To Start The Auditing Journey
But Know You Need Help With Auditing?
If you are struggling to produce results with your content marketing strategy, website or have a low search ranking it might be time for some auditing. The Brand Sherpas can help you get your website audited and take a deep dive into your competitors as well as website architecture. Taking the first step to get your website audited is a move towards ranking higher in search engines and growing your business online.
Most frequent questions and answers
Technical SEO audits are designed to find everything that is underperforming on every single webpage on your website. It is the first thing that needs to be done to start building out SEO campaigns and is a crucial part of actually achieving higher visibility in search engine result pages. Thousands of different data points are collected from your website and organized into a spreadsheet. The spreadsheet is analyzed by one of our in house SEO technicians and a report is generated from the data. Technical SEO audits are very in depth and dig into the core of all of your websites data, performance issues, and off page metrics. Some of the off page factors that are researched during your technical SEO audit are backlink profile, competitor and keyword analysis, and other metrics and data that are considered core ranking factors.
Normally it takes anywhere to 10-15 hours to complete the audit. Our team usually  has the report ready for you in as little as 48 hours from the time you sign up. Your report will come with a free consult about what needs to be fixed and the option to have everything fixed by one of our technicians. The fixes, or  implementations, as we like to call them are a separate service. If your website is a large site please expect that your audit will take longer to get completed, sometimes up to one week for larger sites.
You will find out everything that is under performing with your website. Additionally you will have a complete list of stats/metrics, keyword analysis and competitor analysis to go with it. Don't worry, we won't leave you with a huge list of raw data that you need to analyze, every audit comes with a detailed report of our findings and analysis organized and simply explained for you to review. the audit also comes with a free strategy call to help you understand it  better and with a option to get everything fixed if you want.
After your audit is complete you can choose  to utilize a free strategy call regarding your SEO audit within 30 days. Normally the best plan of action after an SEO audit is to order the implementations ( fixes ). This means that you hire us to fix all of the on-page and sometimes off-page factors that are preventing you from higher rankings and a better performing website. This is a separate service that varies in price depending on the complexity and magnitude of the project.
If you are operating in a very competitive industry/ location then it is wise to keep a close eye on your performance and stats. This doesn't mean that every month you need to perform an audit. Regular auditing can help you achieve better results but is not going to be effective if everything was thoroughly audited and fixed. Instead of auditing every month, it would be more effective to utilize a monthly SEO campaign. Audits are designed to deep clean and analyze, so if you already have done that, it may not be necessary to do it again for a few months and in some cases 6 months. SEO monthly campaigns or deliverables would be  better suited for a business that has recently completed an audit and implementations, as it will allow you to build out new ground on a now well performing website. Every 6  months is a good time frame to re-audit your website. 
You will be provided with a report containing all of our findings and the data that was collected. You can also utilize a complimentary strategy call regarding your audit within 30 days. All you need to view the SEO audit report results is a PDF reader on your phone, tablet, or desktop computer. Additionally, having access to Excel is helpful if you would like to view the data in a spreadsheet format. Reports are delivered by email. 
Looking for more information?
There is a lot of websites on the internet that offer a free SEO analysis of your websites performance, returning at best, results containing a surface summary of common attributes. These websites pull data from search engine results and use automated software or algorithms to make a guess analysis of your websites performance. The problem with this type of analysis is that they do not actually audit your website. Real audits can only be performed by humans. Real audits are analyzed by a human and not a robot. Robots cannot perform technical SEO audits, and substituting a technical audit with a free analysis is like substituting going to the doctor with a tele med appointment via chat with a robot. You probably would not stake your health on the opinion of a robot, operating on a algorithm, so why stake your business on something similar? There is nothing wrong with using a free analysis to get clues to what is going on with your website. Just remember that they are very different than a real in depth technical SEO audit and can also contain skewed data that is not only incomplete but is also analyzed by an algorithm or bot script. Often times they are outdated and do not even have relevance to modern SEO practices.
Technical SEO audits can help your business by creating a 'baseline' or 'benchmark' snapshot of your websites current performance. This benchmarking data is important for understanding where you are currently at and how far away you are from your goals. Audits can also give you a clear road map on how to get started on the correct path to achieving your goals. They can offer valuable insights about ways to improve your websites performance, increase domain authority, topical relevancy, and numerous factors that directly correlate with your websites ability to rank higher in search than your competitors. Through utilizing SEO audits you can determine what needs to be done to improve and by implementing the proper factors into your campaign you can ultimately increase your Return On Investment ( ROI ).
Everything! Full in-depth audits take anything and everything into account. Some examples of things we look at are topical relevancy for all of your content, URL structures, page speed, on-page factors, and lots of on-page factors like backlink profile, competitor profiles, and even things that have to do with trends in your industry. These data points as well as hundreds more are then compiled into segments, checked against current search engine update parameters and thoroughly analyzed by an SEO technician to organize everything into a understandable report. The report is also accompanied by a list everything that needs to be fixed and implemented to optimize your website.
Normally everything can be fixed, implemented and optimized. The separate service of doing this is not included with the purchase of the audit. However, some things discovered within the audit may also warrant an SEO campaign to fix, other things such as on-page or various off-page factors could require a one-time SEO deliverable product like citations for example. 98% of the time though everything can be successfully implemented, fixed, or optimized and produces terrific results almost immediately.
Yes, and they should be. If you want to do another audit the following month to make sure everything in is order we will usually discount your audit by 50% because most of the data should still be relevant and we already have you in our system. If we have done the implementations for you then you should be seeing some new found positive results. The discount will usually be honored up to about 3 months after your 1st audit. If the audit is 4 months to six months down the road it will be full price again due to the fact that everything will need to be thoroughly checked. There will have been dramatic market shifts and search engine results shifts as well as multitude's of factors that will need to be re-audited, such as: competitors, keywords, content performance, on-page metrics, off-page metrics, etc. Offering a 50% discount on an upkeep audit is a way of saying thank you for being a customer, we don't aim to over charge our clients and try to make pricing affordable and based on the actual time spent to deliver the service.
Please contact your project coordinator that provided you with the audit results. He/ she will be able to give you advice about your audit results. Simply contact them by email, or utilize the free strategy call within 30 days of receiving your audit results. On the strategy call they will be able to go over the audit results with you over the phone and answer your questions in real time. If you have the capability and the desire they can also initiate a screen share with you to help you understand better through visualization.
READY TO INCREASE YOUR SEARCH VISIBILITY?