Custom WordPress Design & Development
Do you want to develop a unique Word Press theme from the ground up? In the past, you had to follow the Word Press Codex and had strong programming abilities to develop your personalized Word Press style.
Given that many small company owners were unable to pay the expense of designing a Word Press themes, they opted for pre-designed WordPress themes. Individuals unwilling to be restricted and want customizations might construct their theme using the drag-and-drop Word Press page builder or the framework of a theme.
WordPress Customization Services
The bulk of Word styles, is built on a template design that proclaims full-width pages. If you're using a different theme, you may be able to disable sidebars utilizing the theme's style options. If you cannot locate the option, you should contact your designer; they may assist you with the design.
When you're completed, your style will have been transformed into a custom-designed Word Press child theme. Next, create a header for Your Style that is uniquely yours. Let's begin with your website's header area. This should always be included in your WordPress website design service. A custom header is a critical theme component, and developing one using standard techniques is not straightforward.
You can use the template designed for you or the two-column menu and picture modules. To access the header section, we must first develop the header layout using Elementor. (WordPress web design services could be built with many types of page builders). First, navigate to the page and give the header a name. Then, select The Layout and the layout option 'Header' as the layout type.
It will lead you to the page to customize your WordPress design. First, you must pick the 'Entire Website' as the site on which the header design template will display in this section.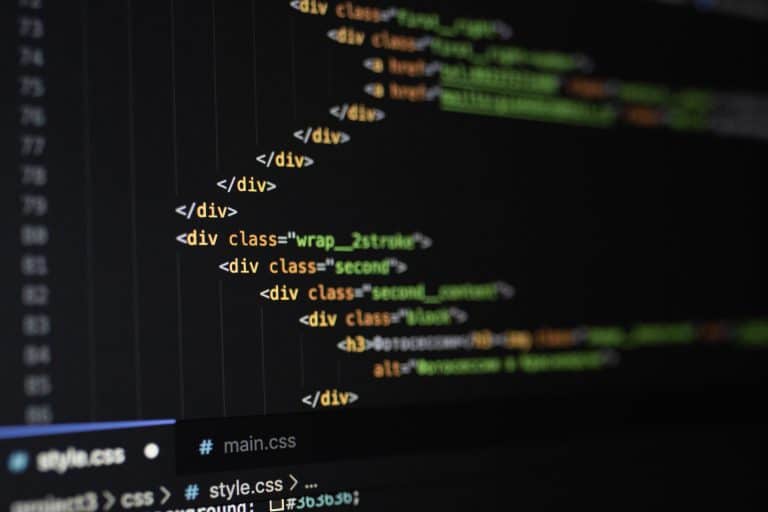 Template Vs. Custom Design On WordPress Themes
This design can be used as a starting point for modification. You may include text blocks, modules, and whatever else you choose. You may customize the colors and styles and upload a backdrop picture or ask to have it included in your WordPress website design service.
The procedure will be identical to how we constructed the footer and header by selecting the 'Particular' design on the Add New page. The next step is to choose a location for the design to be displayed. WordPress theme created specifically for you. You may choose to utilize it for all posts and pages or only the pages or posts.
Creating archive layouts that reflect your individuality is essential. Once your unique style takes shape, you can begin designing layouts for the rest of your site's sections. The archives pages are Word Press stores your categories, tags, authors, and monthly archive. So we will create an archive page layout that reflects your taste.
Using the Service of creating a WordPress website, you may develop distinct themes for different types of archives, such as dates, search results, tags, and classification.
The most advantageous features of Word templates for press websites and bespoke designs If you want your WordPress website to be more visible than your rivals, one of the following must be genuine: we utilize search engines such as Google. In addition, mobile phones and tablets now account for 52% of all web traffic in the United States.
Your website's visitors should be able to view what is happening on your site in less than three seconds—the Service of creating a WordPress website should include this feature of optimizations. Then, within 0.5 seconds of your page loading, consumers will be an opinion. You have a lot of choices when it comes to website design businesses; why should you select us? As a business owner, you must ensure that your website works for you.
Rather than attempting to combine your website's distinctive design into a cookie-cutter template, choose a WordPress theme that is optimized for the material you're publishing on the internet.
The greatness of a blog site: Word Press and blogs are naturally incorporated. We take it to the next level. Sidebars with sticky sidebars, social networking capabilities that are highly effective, image-based click invitations, and much more.
Pricing is one of the most critical factors that each business or consumer considers before deciding. When designing an attractive and functioning Word Press website, design businesses must consider the development expenses. It makes no difference whether it's bespoke Word Press or plugin styles; attempt to comprehend the costs of developing a customized website to arrange the budget accordingly.
Design By The Brand Sherpas
Additionally, organizations are shifting from pre-designed designs towards bespoke Word Press styles. This is why many businesses seek the cost of developing their own Word Press theme and application. If you're looking for comparable information on the web, you've come to the perfect spot.
A customized Word Press theme provides the user with a basis to design any website and position the pieces as needed. This is why any firm considering using Word Press for web design should consider the expense of developing a custom theme. While this issue may appear straightforward, several factors might affect the cost of developing a custom Word Press theme.
Before making a purchase, the issue may appear straightforward. Still, upon closer examination, you'll learn that the size of the construction, its features, the material used, and various other elements all contribute to the cost of developing the website. Similar to how the cost of generating an individual Word document varies, developing a WordPress theme varies according to the sort of website you choose to establish when purchasing WordPress website design services.
After developing a unique WordPress theme for their business, the outcomes that other companies have received have led several small and large-scale companies to provide customized WordPress designs for their services. However, the cost of developing a custom Word Press theme varies per business. This is why it is essential to talk with a reputable WordPress website design business to obtain an accurate quote for developing an individual WordPress website.
Fortunately, The Brand Sherpas offers bespoke custom website designs for its customers at an affordable price.