Search Engine Optimization – That Gets Results
The term "search engine optimization" refers to the process of making your website more visible to search engines like Google, Bing, and Yahoo! "Search engine optimization" is the technique of having your website appear higher in search results for things and services related to your business on Google, Bing, and other search engines (SEO). Improved visibility in search engine results can help you gain new clients and keep existing ones.
Search engine optimization (SEO) is critical to digital marketing since people do trillions of queries each year, many of which are commercial. In addition, search is a primary source of web traffic for many brands and a supplement to other advertising methods. As a result, you can substantially impact your bottom line by becoming more visible and ranking higher in the search results.
SEO, or search engine optimization, enhances a website's visibility in search engine results. SEO places more emphasis on organic (as opposed to bought) traffic (also known as "natural" or "organic" results). For example, traffic can be generated through image searches, video searches, academic search results, and news search results, as well as industry-specific search engines.
Computers examine hundreds of ranking criteria or signals when deciding which pages should appear for a specific query in search results, it is kind of like a library. Our librarian analogy demonstrates that the librarian is well-versed in the topic you're looking for because the librarian has read every book in the library.
We can utilize our SEO success elements as a stand-in for parts of the user experience. Search engines employ a range of measures to assess a website's capacity to meet a searcher's needs.
An essential part of SEO's Internet marketing strategy is determining which search engines their target audience prefers based on how search engines are programmed what people look for. Hence, the actual search terms or keywords used. Search engine optimization is done because a higher ranking in the search engine results page results in more visitors to the website (SERP). 
Therefore, there is a chance that these visitors will become customers in the future.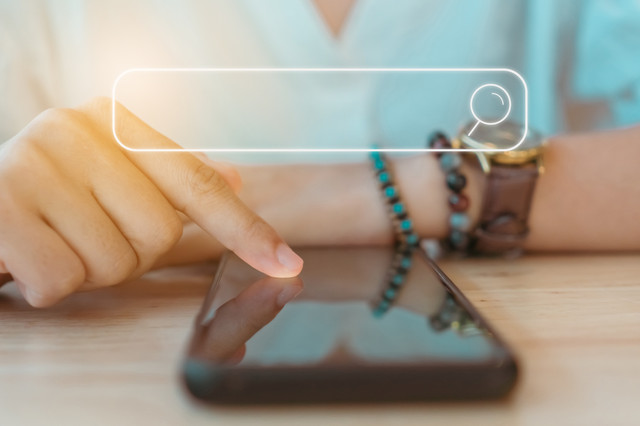 A Little History 
In the beginning, search engines were prone to ranking manipulation and abuse because they depended heavily on website-specific factors like keyword density. As a result, unrelated pages stuffed with keywords by unethical webmasters had to be weeded out of search engine results pages for the engines to give more valuable results for their users. 
As a result, a transition from relying heavily on term density to a more holistic approach to semantic signal scoring was necessary. In addition, low-quality or irrelevant search results may prompt users to seek alternative engines, as a search engine's success and popularity are determined by its ability to produce the most relevant results for any given query. 
Thus, search engines evolved their ranking algorithms to include additional, more difficult factors for web admins to manipulate.
SEO conferences, webchats, and seminars are sponsored and attended by some search engines and some of their employees. Most search engines provide information and recommendations to help with website optimization. For example, website owners may check to see if Google has indexing issues with their site using Google's Sitemaps program, giving them information on how much traffic their site receives from Google. 
Users of the Bing Webmaster Tools can submit sitemaps and web feeds, check their "crawl rate," and monitor the indexation status of their websites.
A Battle Between The White Hats And The Black Hats
When it comes to SEO, there are two types of methods: those that search engine companies recommend as part of good design ("white hat") and those that search engines disapprove of ("black hat"). For example, search engines utilize spamdexing to reduce the impact of spam. Experts in the field have classified these strategies as either white hat or black hat, based on whether practitioners use them. 
While white hats are more likely to see long-term results, black hats expect their sites to be temporarily or permanently removed from search engines after they've been caught.
If an SEO strategy complies with the search engines' standards, it is termed white hat and does not use deception. Search engine guidelines aren't put up as a set of rules or commandments, and that's an important distinction to be made. More than simply following the laws, white-hat SEO is concerned with making sure that search engines and users see the same information. For the most part, white hat counsel suggests creating information for people rather than search engines, then making it freely available for the "spider" algorithms that crawl the internet. 
White hat SEO and accessible site design go hand in hand, but they are different.
Google and other search engines may penalize sites utilizing black or gray hat techniques by decreasing their ranks or eliminating them from the search results. This type of penalty can be issued automatically by search engine algorithms or manually by evaluating the site in question.
Internet Marketing & Search Engine Optimization
Search engine marketing is creating, implementing, and refining paid search advertising strategies (SEM). One of the most significant differences between SEO and PPC is the distinction between results that are paid for and those that are not. Most consumers only look at the first few search results; therefore, search engine optimization (SEM) is more concerned with prominence than relevance.
 Increasing a website's conversion rate, putting up analytics packages to track outcomes, and creating engaging web pages are all possible components of a successful Internet marketing campaign.
SEO has the potential to pay off handsomely in the long run. Google's algorithms change regularly, and there are no guarantees that the referrals will continue. Search engines, in contrast, are not compensated for organic search traffic. If the search engines cease sending visitors because of this lack of clarity and ambiguity, a company that relies heavily on search engine traffic may suffer huge losses. A website's search engine rating might drop significantly if the algorithms used by search engines change. 
User web accessibility is becoming increasingly important for search engine optimization (SEO), in addition to web crawler accessibility (described above).
Perspective Is Key – What Are You Trying To Accomplish Through Search Engine Optimization?
Many reasons why an individual or business would turn to Search Engine Optimization. So many business owners know they need to get their online marketing in lace and that SEO serves as a significant fraction of that. However, the problem is that it is often unclear or difficult which service provider to choose and what the process will look like.
It may be that the service provider does not even have a very well-thought-out process. 
"GuesSEO", most likely… But how can this be avoided? 
Through making sure the customer is getting a straightforward process of what will be done and why. No mystical SEO stuff! 
Just deliverable and actionable result-driven decisions to get your business winning online.
Having a clear perspective of what you want to obtain will be necessary. However, the benefits of SEO are worth the wait. Tactics that get you quick short-term wins can actually set you up for failure in the future. The search engine optimization that The Brand Sherpas bring to the table is a solid long-term strategy. Our processes are not from any blog post strategy from years ago. Instead, we use techniques built from a proven system to get results by following search engine optimization best practices.
Search engine optimization audits are a great way to benchmark where your website is online and what the competitive landscape looks like for your location or industry. In addition, it provides insight into what particular optimizations are required.
Gathering data to formulate a game plan is vital to understanding the navigational requirements for your website to climb up in search engine rankings.
If you are interested in achieving online visibility, reach out to us. 
Ready to get started?