Basic Optimization Tips For Following Best Practices In Local SEO
For data gathering in connection with local searches, search engines rely on signals such as localized content such as social profiles, links, and citations to present users with high-quality local results. In addition, businesses may leverage regional SEO to market their products or services to potential customers in the region and those actively searching for them.
To do so, you must establish your NAP, including your address, name, and contact phone number (with an area code). It must be contained in your website's accessible HTML content. Avoid the usual error of enclosing the NAP with an image. As opposed to HTML text, embodiments are not crawlable by search engines.
Rather than stopping there or merely making modifications and monitoring what works, it is good to undertake a complete assessment to ascertain the status of your website and the steps necessary to accomplish your local SEO campaign goals.
Auditing – One Of The Most Useful Foundational SEO Practices
A local search engine optimization audit may involve answering the questions of:
How do you get your Google My Business website to appear in the SERPs?
Are the particulars correct?
Various auditing procedures below can provide insights into various elements that make up the fundamental best practices of SEO. By following these guidelines, we can be confident that our work will not be for nothing. Additionally, taking the time to perform solid benchmarking gives you a baseline to what challenges may be presented throughout your SEO campaign.
Google Search Console Audit –  Is there anything that might jeopardize the indexing process? Taking a look in Search Console will provide you with data regarding specific user data that will prove valuable when creating a strategy for your campaign.
On-Page SEO Audit — Does your website have all the SEO components necessary for search engines to index it? Making sure that your website can be crawled is an essential basic that needs to be checked out before any other major steps can take place.
Verify your Citations – Are all of your citations correct in the most recognized business directories? Verification allows you to know that the citations you have are indeed active.
 Identifying and Analyzing Competitors – How does your website stack up against the competition? Are there any spots that require closure? What is your plan for designing, content, and placement of inbound hyperlinks? How well does your website perform?
Include information that is relevant. Descriptive pages not only give visitors the information they need but can be a way to explain to search engines what your page or post is all about and who you are as a company or organization.
Create a descriptive About page – regarding your neighborhood or enterprises connected to a specific region—local search engine optimization approaches like this can help to boost CTR.
When you include a Google Map on your site's location page, you'll be conveying relevant information for local SEO. Create content for the local market. Google's algorithms are continuously improving, implying that content writers can now write for consumers, not the search engines.
Local SEO Blogging
Make sure that your website is mobile-responsive. Inextricably related are mobile and regional searches (61 percent of Google searches are conducted via mobile devices). In the mobile environment, one of the most typical methods for users to use your website is to search for reviews, get directions to your location, and seek contact information.
If you're involved in your community, the buzz about you grows through hyperlinks, social media growth, and media attention. How to conduct local search engine optimization. Get involved in your neighborhood. The more active you are in your local community, the more exposure you gain online. Collaborating with a non-profit organization on a project, hosting a volunteer event in your business, hosting an event (even an online event! ), or even being featured in local media to establish yourself as an expert in your field are all ways to gain publicity, brand recognition, and new hyperlinks.
Consider this kind of concentration as a means to help you compete more effectively with more prominent national brands that have unlimited investment resources. In addition, by concentrating on local SEO chores, you may mitigate the impact of larger businesses that routinely optimize for more competitive search phrases and depend on brand recognition rather than value propositions to drive traffic and visitors to your site-local company search engine optimization.
Relevant & Descriptive Local SEO Pages
You'll want to express the typical beginner's inquiries (who, what is the answer, when, where, what, when, why, and how). Additionally, it is critical to consider the user's purpose while enhancing voice search, as the bulk of these queries are made when the user seeks detailed information. For example, if they're baking and need assistance converting tablespoons to cups, they're expecting a quick and efficient response from Alexa.
Creating an "About US" page that focuses on local, helpful content is critical if you have one area. For instance, if you run a florist shop and a floral design studio, the "About Us" page is an excellent opportunity to discuss your shop's role in supplying flowers for parades in your city or town.
To establish an account, follow Google's instructions, but make sure to include the following steps: When entering your business's description, be sure to include your core keywords as well as your location. SEO for local listings. Choose the most relevant category and subcategories for your GMB listing. Finally, identify the most popular search phrases that will benefit your business the most.
There are a few more things to take while compiling your keyword research to develop a local SEO plan. Local SEO tactics are geared toward restricting your target audience by searching for local keywords and focusing on the most relevant ones. Please include them in the metadata for your site, the body content of relevant pages, and the URL itself.
Having A Local Local Marketing Plan In Place
This is the easiest way to amass many high-quality backlinks and give Google the most potent signaling. When you configure your link-building tool and search for potential consumers, you'll discover a slew of other businesses that you may contact for fresh new links. Additionally, you may refer to this page to restore damaged link structures following local SEO best methods.
When you create a profile on the social media site of your choice, it must be updated regularly. Consider what would happen if a consumer went into your business every day and saw the same list of similar items: they would not be readily available in SEO local. Your publishing schedule should encourage customers to interact with your website. Therefore, encourage client feedback and offer prizes and contests.
Maintain control of your assessments and ratings. A well-written internet review may be just as powerful as a personal endorsement. Naturally, it would help to allow customers to rate their interactions with your product. However, monitoring and responding to any input you receive is equally critical, mainly if you operate in a specific location or SEO local landing page.
NAP Audits & Citations Audits
Let's discuss local SEO strategies that do not require existing infrastructure. It is not the same as the Google My Business sort of regional SEO that residences, job board listings websites, and national shipping companies must consider. Do they require landing pages, such as those for "flower delivery in Miami?" This is a highly subtle subject; services are ranked on a regional basis without a dedicated location page in specific industries, while local sites are critical in others.
What should you do to ascertain the requirement for these pages, how should you grow their size and fit them into your website's architecture, and how many should you create for which locations? Keyword research for local search engine optimization can actually give you some guidance here based on looking at the search volumes attached to your clusters.
Even the tiniest facts, like your hours of operation, should be correct, but your NAP should always come first. Conducting a check of the NAP and ensuring that it is accurate across all web listings for your business might benefit in the long run in advancing local SEO operations with the best local SEO practices in mind.
Create local citations that are relevant to your business's NAP are resident citations. Google My Business is one example of a local-based source, but others, including Yelp and social media sites. In addition, numerous local authorities may gradually increase in number and benefit your rating.
This is why a NAP audit is critical! Finally, invest time in local link building consistently. Link building, such as citation collection, is a technique for establishing yourself as an expert in SEO for specific purposes—local SEO at its finest. When reputable websites connect to your site, Google interprets this as a signal that your site is trustworthy.
Regular social media posting may demonstrate that your firm is online and engaged.
Tips: If your business hosts events, you may leverage this to generate links and obtain the most acceptable SEO property!
If you have multiple organizational areas on your site, it is beneficial to build pages out for them. Pages for each local area in which you provide services should be created and optimized.
SEO, both primary and local, is beneficial to devote effort to. Consider it one of your primary "camping poles" supporting your overall marketing plan. If you fail to maintain the pole upright (and it "falls"), the tent's most critical support leg will be lost.
If you provide local services, you must use the opportunity to score well in area search results. Additionally, it would help if you build a local search engine optimization strategy. Completing local SEO keyword research and content creation before Regional SEO begins can employ signals (such as local content, social profile pages, and hyperlinks) to deliver the most relevant local results to the user.
Principles Of Being Found Faster – Tips For Successful Local SEO
When clients conduct an internet search for a local product or service, around 76 percent will contact the business the same day (about 28 percent of regional searches lead to the purchase). According to another survey, four out of every five clients do online searches to seek local information (this is a good way to be found via local SEO blog articles and videos). To avoid becoming one of the 70% of small firms lacking an SEO plan, just simply get in touch with The Brand Sherpas team to get a working customized plan for your business.
Create a Google My Business listing for your business If you haven't yet created a Google My Business listing already, this is an excellent location to start improving your local SEO. Google My Business listings are often a significant factor in local SEO. Ensure that you have submitted your profile while generating it.
Google My Business now includes Google Posts, which allows you to publish mini-posts to attract consumers and, more crucially, to demonstrate to Google that you are actively managing your listings. Add listings to more directories.
Consider voice searches in addition to mobile optimization, and voice searches are necessary for boosting local SEO. Voice searches on mobile devices are 300 percent more likely than text searches to be local. Local SEO at its finest. While voice search is a relatively new function to consider, it is increasingly being used.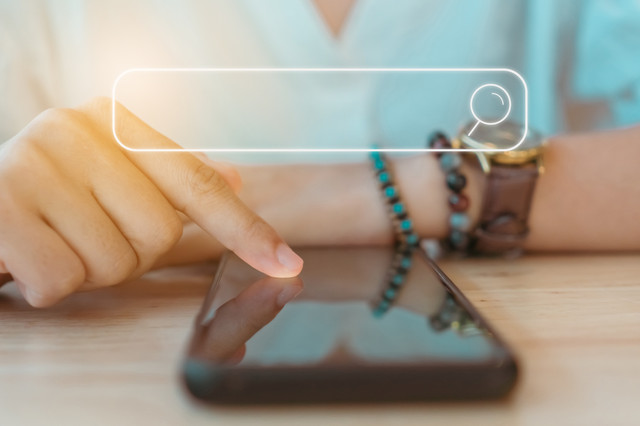 Local SEO Strategies – More Best Practices To Consider
Establish location pages If your firm has many locations, you might consider creating individual pages for each location. This applies to your website, service listings, and Facebook pages (where location pages are a feature available). This assists each region in optimizing its local SEO.
This helps protect your reputation while satisfying your client and signals the search engine. Nonetheless, it is critical to reply to any good evaluations. Engaging in the fundamentals might be an excellent strategy to improve your overall SEO (including local SEO).
Finally, local SEO best practices are frequently employed with traditional SEO best practices. Consider everything as a race, and you will be rewarded in the long run for your efforts.
Next, determine whether you're performing any of these frequent SEO mistakes. Do you require assistance with your digital marketing strategy? Take daily consideration.
Your website's development should be a continuous component of your business's strategy—local search engine optimization suggestions. If you want your business to be noticed and found, it's time to evaluate if SEO (search engine optimization) should be included in your digital upkeep. For enterprises reliant on a specific geographic region, such as brick-and-mortar retailers, Local SEO, also known as regional SEO, is what may assist boost your search engine rankings and attract your clients to you.
This raises the likelihood of potential clients discovering your business over your rivals. Local SEO for multiple locations will require paying attention to what your competitors are doing, managing all of the location pages, and optimizing them accordingly. There are two ways to obtain a listing in directories: the more complicated procedure and the straightforward method.
Closing Thoughts
The Brand Sherpas always take the most effective and uncomplicated approach for our customers. Looking after your SEO campaign, website, and even small deliverable services such as local SEO audits, we make sure to apply the best practices.
Want some help getting your website alongside SEO best practices? Please fill out our contact form, and a member of our team will contact you to schedule a free strategy call. Thanks for reading!