How To Conquer Your Service Area – SEO Framework Strategy
If your website is not mobile-friendly, consumers will likely quit and visit a competitor's website. Additionally, Google takes your website's mobile-friendly version into account when deciding your site's rating. Therefore, if your website is not mobile-friendly, it will not rank well in search engine results. The following statistics demonstrate the correlation between mobile phone usage and local search results: If you want to learn how to dominate local SEO, you must first ensure that your site is mobile-friendly and understand how to rank on local SEO.
There is a lot of noise in the digital world, and this is an excellent opportunity to establish yourself as a local SEO pro or hire someone who is. Businesses are continually looking for innovative ways to attract and reach clients to increase revenue. One of the most efficient methods of growing your business's profile is to have a high ranking on search engine results pages.
We'll take a close look at regional SEO in this post and how you can use it to control local searches. So let's get right in and learn how to become a local SEO pro. There is a contrast between search engine optimization and local search engine optimization. Traditional SEO is geared toward ranking at the top of national and international search results pages. Local SEO aims to boost your search engine rankings inside and around a specific geographic region (preferably, that is the location in which your business is located).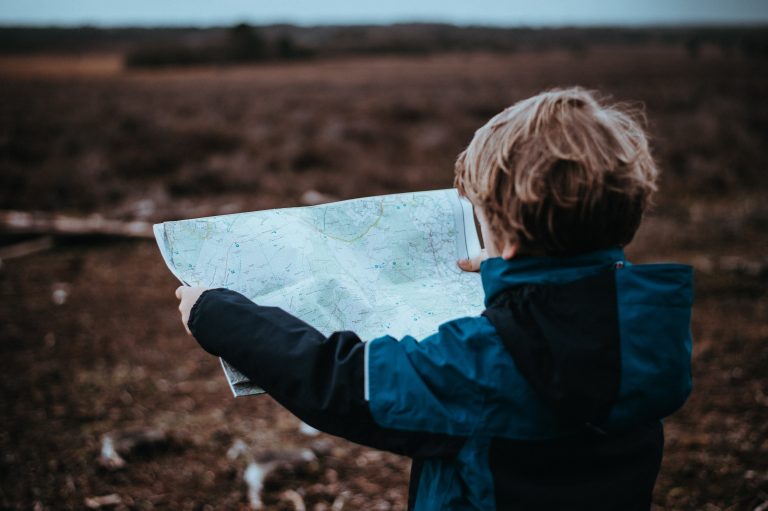 Dominating Local Search – Strategies Out Of Data
People's web browsing habits have shifted toward a more localized approach. Examples include "nearby sushi restaurant" and "nearby grocery shop.") Local SEO enables you to capitalize on changes just around the corner. This is why local SEO is critical for a well-rounded SEO plan.
You should ensure that your internet presence is noticeable. This may be achieved by getting your business's placement on leading directory websites and claiming your local listings, engaging in conversation and building backlinks to other high-quality websites, and maintaining a robust online presence on social media. Additionally, it is critical to link your services to high-quality, relevant content.
It is entirely free to use, but you must register for a Google Advertisements account to use local SEO ranking tools. Additionally, it gives insight into similar terms that people are searching for, allowing you to optimize your search results for those as well. Google Enhance is another free tool that local SEO specialists make use of it.
Users may do multivariate screening, A/B testing, and redirect tests. Additionally, it has advanced analytical models. Additionally, tools like Ahrefs and Moz provide a backlink checker that provides information on the quality and depth of your backlink profiles. Regional SEO Services are available to individuals who lack the resources or skills necessary to handle a regional SEO project effectively. There are professionals available to assist.
Local SEO – How To Drive More Local Leads
As a local SEO pro, you'll need to devote time and external resources to refining and expanding things like your business and the world's growth. The world of SEO is constantly evolving, and what worked yesterday may not work tomorrow. Therefore, it is critical to ensure that someone is aware of shifting patterns and tides (external or internal).
The more sites you have, the more expensive the service will be. According to Ahrefs, the average monthly retainer is between $500 and $2,000. The cost of a local SEO professional is actually decently priced compared to service they provide for your business. SEO jobs are typically priced between $500 and $2,000, with hourly charges ranging between $100 and $150. In addition, you must sign a written agreement outlining precisely the SEO services that will be provided to you by an SEO business or contractor.
There are several internet locations to promote your brand. Listed here are a few of the most popular: The chamber of commerce in your community. Businesses who are members of their region's chamber of commerce are viewed as more dependable by local customers. Additionally, you'll benefit from other benefits, like networking opportunities provided by the chamber of commerce.
It should be exciting and chock-full of local search phrases. Increase the number of backlinks to your site. A backlink is a hyperlink that connects your website to another website. The amount of high-quality websites linking to yours is a significant factor to consider in search engine algorithms. The more high-quality backlinks you have to an individual page, the better your position in a search engine's rankings for that page.
The Brand Sherpas Can Help Your Business Succeed With Local SEO
Make yourself known to the morning newscasters in your area. They are constantly on the lookout for new stuff. Typically, a description of the industry appears on the program's website, which must include a link to your site. (Ask if they intend to take this step.) Exchange backlinks with local businesses related to your products and services and have a local SEO ranking.
Local events related to the brand you represent are covered on a blog site. For example, consider an online book retailer that writes about a local author's conference. Create a virtual tour that you can publish on Google My Business, YouTube, your website, and other social media platforms. Virtual excursions are not simply for real estate listings (though they certainly might be). They are also helpful for local SEO and are how to rank locally.
Never give up if you do not instantly notice results. Local search campaigns might endure months, if not a year, to realize the benefits of your efforts. Maintaining constant technological advancements and local trends is critical to ensure that your local search is the finest.
It might be due to sales, reach or exposure, celebrity, or anything else related to the service you provide. It is critical for every service to be a market leader, regardless of its. Let's look at a few techniques to demonstrate how you can achieve this. When your consumer logs onto their laptop or mobile device and begin using Google Browse or Google Maps to discover what they're looking for.
What Is Local SEO And How Can I Get It?
What type of material will the internet generate? When Google creates the list of matches your consumer will pick, they believe in you. Consider this for a moment: is your business a good fit for the criteria? Consider your web presence as a roofing firm and advertise your credibility as the most excellent alternative. If you are an optometrist and nothing changes, what are you doing on the internet to convince Google that this is the practice you operate and that you are the best choice? There is no limit to the number of locations you may examine to increase your relevance When it comes to how to rank local SEO location pages will be a big help.
Are you participating in any community outreach or activities on a local or regional level? Promote the event using your social media and website channels, adding links to your and their respective sites. Share fascinating content on your social media platforms and encourage others to spread the word about the event.
I am not concerned enough with the necessity of appearing locally if one wants to participate in a local search. While this may seem like a waste of effort and is self-evident, it is seldom examined. Putting your local location and phone number on many listing websites is critical. Don't believe that because you're a local business, Google will automatically recognize you and rank you higher in the search results. Your website will be a local SEO ranker.
Ensure that your information is provided on as many sites as possible that show your location. This can help you boost your distance rating.
The Most Effective Method To Dominate Local Search With Inbound Marketing
This is due to the manner they've positioned themselves inside the Local SEO standards, as well as other aspects. However, there is a requirement that you be more! Google will determine your level of prominence in your specific location. It's an appeals competition, and you must shine brightly like a star.
As with every other component, several approaches assist you in this area. Your reviews are significant, and your comments will help you. Additionally, your social media engagement might assist you in achieving success in a higher local SEO ranking. Google will identify and encourage those who take the initiative. If you are not a well-known site that people commonly search for, you have some work ahead of you.
How to Manage Local Search:  As a business owner, you have a lot to achieve—a local search engine optimization expert could help you by managing and initiating local search marketing for your business. This is in addition to developing your product or providing your service. While investing time and money in digital marketing may be last on your list of priorities, it is critical to capture local service.
Winning In Local SEO – Pro Tips For Success
Produce local search content Google and other search engines look at more than just your company's listings and keywords; they also look at the content on your site and assign a value to it based on its quality. Therefore, create material specifically aimed at the market in your local region that you are attempting to penetrate. Google will direct local search engine visitors to websites with the most relevant content and rank local SEO.
If your business's hours of operation are inconsistent across numerous platforms, it is seen as unreliable and untrustworthy. Even the tiniest divergence can significantly lower your chances of getting listed in Google's Google 3-Pack. Local search engine optimization is dominant. Consistency is critical if you want to dominate local search results and increase your visitor-to-lead conversion rate. Additionally, maintain an updated website by publishing new information and communicating with consumers using Google My Business Messages.
Use Google's Keyword Planner to discover regionally relevant keywords for your sector. It's critical to remember that keywords frequently evolve in response to current trends, events, and news. Therefore, even if you've developed an exhaustive list of the most relevant phrases, it's unlikely that they'll become the most popular search terms within a few months.
If you're stuck on the fifteenth SERP, you can move up a few pages. Naturally, if you continue to develop compelling content and get high-quality backlinks, you will be able to crack the top page of search results using local SEO content strategies. 
What are the best practices for internal links? Create more material to facilitate the incorporation of internal links into new content. Examine the authority of domains in the current range and employ internal links accordingly (for example, regularly connecting to popular content frequently). What can you do to boost the number of external links on your website? Create intriguing and high-quality guest posts. Utilize the broken link structure and transform unlinked material with organizations that are not rivals in your sector to get high-quality backlinks. 
Content repurposing and distribution In exchange for backlink improvement, offer to write real testimonials for other businesses. Sufficient, develop high-quality local content. Optimization is not the end-all-be-all of content marketing.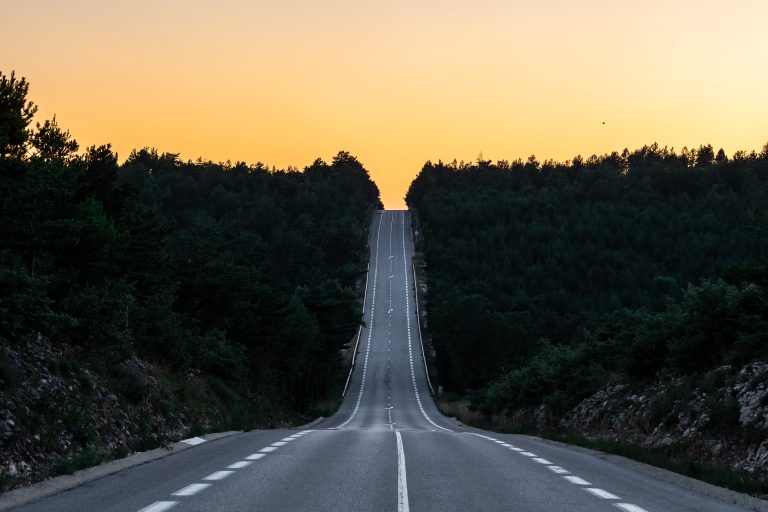 Ways To Dominate Local Search Fundamentals – Closing Thoughts
Additionally, it would help if you took corrective action to enhance the quality of clients who leave inadequate reviews. If done correctly, you may transform a negative experience into a pleasant one—a local search engine optimization content approach could be to address some of the issues within negative reviews. If you've struggled to build your business, Implementing these tactics can significantly turn things around.
Take care of on-page SEO elements, such as mobile-friendliness and page speed. Despite this interaction, implementing local-specific SEO techniques is an entirely different situation. for example, local SEO strategies for content could be different due to geo modifiers that need to be present in your content. 
When The Brand Sherpas is managing your campaign we will explore the most acceptable local SEO methods for your business by beginning with the fundamentals that every small business must establish before moving on to more complex approaches.
Looking for a customized strategy for your local business? The Brand Sherpas can help you implement a strategy to dominate your local area. Contact us for a free strategy consultation.