Strategies To Get Higher Rankings In Google Maps
A few people are looking for a way home, whether it's an area of interest or any other non-commercial place where they may obtain directions or additional information. Securing a spot in the results of a search engine in Google Maps or the Google Maps App is critical for a business's longevity and growth. 
Not being featured in Google Maps is equivalent to being in the past in terms of marketing fundamentally. the question: how to get better rankings in Google Maps? Is no laughing matter. It is a question that can influence the success of your local business drastically.
By providing thorough and accurate information about your business, you can help Google better understand it and guarantee that your listing is associated with relevant search results (google map SEO). Range or distance This is just what the label states. How far away is each of the results from the search area? If the user does not provide a geographic region in their query, Google will compute range based on what it has learned about its location (this displays at the bottom of SERPs but is not always accurate).
Prominence is a word that refers to the degree to which a service is well-known. Specific sites are more well-known offline, and local rankings reflect this. For example, famous museums, reputable hotels, and well-known retail names appear prominently in local search results.
Regional SEO specialists specializing in Google maps optimization might affect firms' continuing ranking signals. This includes the following: Taking control of the correctness of data received from service providers Local landing page optimization (if you're dealing with numerous locations) Enhancing off-page exposure in search engines and local-social engines, navigation engines, and local and market directories improve online credibility since it is tied to scores, ratings, and maybe even sentiment. We'll address each item in detail below. Still, it's critical for the success of a regional SEO strategy to approach these elements like a plant that needs continual sunlight and water.
Tips To Rank Higher On Google Maps
The most well-known sources are given here, but Google may also utilize several additional sources. It's not straightforward to process company information for a single or many locations for brand names with many sites or franchisees. There are services and platforms (such as Bright and Resident) available that are directly connected to these data sources. These are referred to as data aggregators. They purchase in bulk and then pass the savings on to their clients.
If your position in search results is also a consideration, which is why SEO recommended practices are also applied to local search optimization. The page must exist and be optimized using on-page SEO best practices to be ranked in search results. Simple.
Have your examinees (mobile-only is ideal for testing local sites) compare the page against other pages on the market and pose queries such as the following: Are the pages you're now seeing detailed enough to assist you in making your decision? Can you obtain the information critical to you when selecting a site such as this one? Which of the following pages is the most useful? (Compare to another rival and consider additional factors such as the competition's website and google maps optimization.) 
If you look at this website, are you convinced that you should avoid Google and instead compare shops? Are you able to submit a form on the page (if applicable) swiftly and with one hand? Are you capable of purchasing this page (if applicable) swiftly and with one hand? Is it simple to click on the links and buttons, or are they too small? What might be changed to provide you with all of the necessary information to make a purchase or visit this store? Creating a Local Landing Page SEO Listings that stand out in search engine's natural results often have more rows than completed listings.
A straightforward technique is to provide "Care cards" to those who look to be having an unpleasant encounter. How to be first on google maps requires we work hard and think outside the box. The card might include the manager's or local director's contact information, as well as a URL where they can submit their feedback and obtain discounts to try another business.
A Few Ways To Get Higher On Google Maps – While Improving Online Reputation
The card may make sense if an individual is confident that the consumer loved their experience. The card might have a direct URL to a simple review consumption form and be used for marketing the customer's experience on local landing sites, along with a request to leave a review online following the first input.
Establish monthly or quarterly review objectives for each of the sites indicated above (Google, Yelp, Facebook, TripAdvisor, etc.). The first step in accomplishing a goal is to write it down! Scaling regional SEO for a diverse range of locations can be accomplished if it is looked after properly. The bulk of the concepts outlined above are feasible for firms between one and fifty locations. more locations will require more advanced systems be utilized and staff to operate those systems. Thus more money and time to accomplish.
By concentrating on local SEO regions every month, whether through KPI objectives or a percentage of development progress, A business with one or more locations will climb the Google Maps rankings and maintain its position for several targeted keywords. Bear in mind that algorithms do more than store data; they also evaluate trends. When people sit around thinking how to rank better on google maps they are just wasting time, they need to be looking at what the top ranking businesses are doing and replicate their strategy, then become better.
There are several ways for local groups to market their brand online using Google maps optimization techniques. The bulk of potential consumers continues to use Google to identify nearby companies where they may spend their hard-earned money.
How To Get Higher Rankings On Google Maps
What is the best strategy to attract local users using Google? Google Maps marketing – is the solution. What is Google Maps marketing exactly? Google Maps marketing is the practice of expanding your company's brand's online presence on Google Maps to enhance your brand's online exposure.
Every day, Google processes 5 billion queries, a rising number regarded as regional. According to Google, 83 percent of Americans know how to be first on google maps. Visitors to the shop indicated that they had accessed the internet before visiting. As a result, any business that wants to be seen in the modern-day must use the potential of Google Maps marketing.
Not only does producing misleading or spammy listings provide people with a bad experience, but it also puts you in danger of being punished and suspended. Include as much relevant information about your business as possible. Remember the many forms of data I described previously? That is when they may be added to your profile.
This is an excellent chance to add a list of the numerous services you may offer, as well as a description of each service. How to improve your Google Maps ranking usually starts with a local SEO audit.
Evaluations result in a more positive client experience. They contribute to the development of social proof, assist and manage consumer expectations, and deliver your product or service before you even contact a customer. With most customers examining online reviews for local companies, business owners must understand the value and relevance of online reviews.
As a start, reviews have been included in their local algorithm. However, remember that the "evaluation section" is not just an indicator of who has the most reviews (google Maps SEO). While this is undoubtedly a consideration, Google also considers a variety of other variables, including whether or not reviews contain text and a star rating.
Constantly be receptive to your assessments! Do not submit an evaluation request too soon. Numerous businesses want reviews before the client has had the opportunity to fully experience (and profit from) the product or service. Should you request a review after they have resolved their issue with your service or product?
How To Rank In Google Maps – The Blueprint
Utilizing your local connections is one of the most efficient strategies to create relationships with your neighbors. Consider other organizations with whom you are in close touch, organizations in which you are a member of firms that may be termed a "shoulder section." To maximize your chances of success, begin with services with whom you already have a relationship or are familiar.
Before producing their material, they can contact any nearby landscaping, painting, or home service firms to see if they would be happy to cooperate on the content and potentially put a link on their websites for resources – regarding google maps ranking. This strategy may be employed regardless of whether you presently have a relationship with the firm.
GMB spam should be removed from the map. This optimization is not so much optimization as it is a process. This strategy is effective because, unlike many GMB optimizers, it aims to eliminate rivals attempting to scam their way to a better position.
By now, you're undoubtedly aware of the critical nature of submitting the Google My Business profile to finish the Google Maps SEO list. However, this is not all that is required. To achieve a ranking on Google Maps. Ranking of maps. It needs extensive improvements at several levels. There is not always a single action that can be taken to determine how to rank in Google Maps.
You should now be able to detect details such as: Which searches resulted in the creation of your listing. The frequency with which Google search results display your item. The frequency with which Google Maps displays your item. Which activities were taken by customers (e.g., visiting your site, requesting directions, or making telephone calls)? What outlets do customers use to obtain information about your organization?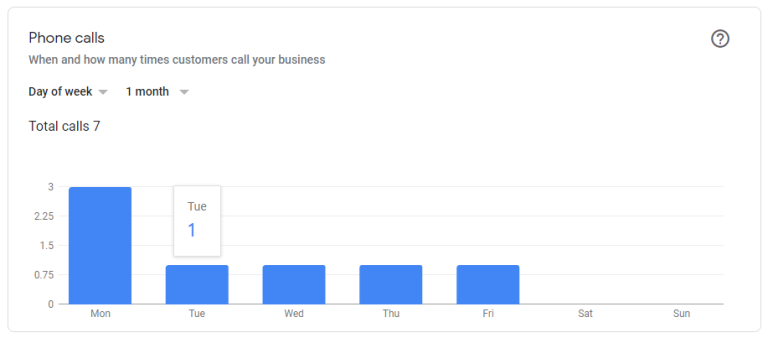 How To Get My Business Ranked Higher In Google Maps? – Schedule A Strategy Call
Experiment with numerous optimizations in your market and industry and keep a close eye on the outcomes. Then, if you're ever in doubt, take whatever action is in your customer's best interest. They should be present at all times. For example, if you invest in Google Maps marketing, you'll be able to visit your area frequently and promote your business.
There are several methods for rapidly increasing the worth of your Google Maps rankings, which is analogous to taking steroids. However, not all of them are recommended or safe for local ranking purposes. I'm always able to discover the long-term technique by analyzing our clients' Google Maps rankings during my investigation.
In more hostile situations, a few tried and true tactics can rapidly help (though not always, most of the time). However, following then, it is uncertain if your results will endure depending on your website's criteria, such as brand and domain name authority, the age of your field, and the authority of your backlink and citation portfolio.