Local SEO & Google My Business
Helping Local Businesses Win
In Local Search
Services designed to get your business to the top of search and more customers in your area
Customers are using search engines now more than ever to figure out where to find a business locally. They also use search to determine which business or service provider to choose.
If you are a local business or service provider and need help with increasing your search visibility you can greatly benefit from our Local SEO and Google My Business services.
Don't get buried on page 2 or 3 of search results!
Local SEO And Google My Business
Is A Must Have For Any Local Business
Local business and service providers are competing for clicks online. your position in local search and Google maps can be a major determining factor of the success or failure of your business. It's no surprise that many local business owners and service providers have been turning to local SEO and Google My Business strategies to get more customers and solidify their online reputation.
Local SEO Campaigns Produce You Calls
Calls That Actually Turn Into JOBS
When you start running a local SEO campaign you start noticing your phone ringing more. This is a good thing, because it means we are producing more leads for your business. Local pages centered around your target keywords are pushed up into higher and higher positions and produce more traffic to your website and Google listings.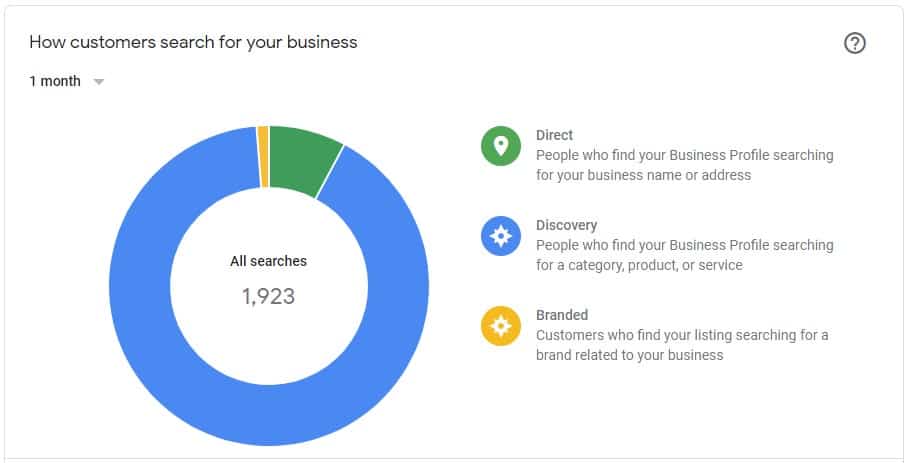 Managed Google My Business Listings &
GMB listings Optimization Strategies
Local business is often reliant upon traffic coming from a Google My Business listings or multiple listings. 'GMB's' as they are commonly called are very important to helping your website rank locally and can be a prime asset for your local business to get local traffic. Managing these listings and optimizing them to perform better than your competitors is what our agency aims to do during your campaign. 
LOCAL SEO & GOOGLE MY BUSINESS SERVICES PRICING
Technical Local SEO Audit
Implementations/Optimizations
*Requires prior purchase of technical local SEO audit
*Price range varies depending on website size and project scope, above pricing is a common estimate for most website (implementations/fixes/optimizations)
Custom Local SEO Campaigns Full Service
*Requires prior purchase of a technical SEO audit and implementations to start
Local SEO & Google My Business
Most frequent questions and answers
Yes. through the process of developing a solid foundation and pursuing a local SEO campaign we can help to rank your business in Google Maps. and local search results.
The answer to this question is very dependent one numerous factors. Timelines will be dependent on what your current benchmark is, the difficulty of your location and industry, how much competition you have and how well invested into SEO your competition is. If you you in a very competitive space with all of your competition heavily invested into local SEO campaigns then it will take much more concentrated effort and time to bring you up to higher placements. However, if you are in a non competitive space then it may be fairly easy to get you into the top positions. It all depends on where you are currently at and how much competition you have. These factors will determine everything.
The Brand Sherpas uses zero black hat methods and stays clear away from anything that will harm your website, GMB listing, business and online reputation. Every aspect of our provided services falls under SEO best practices and Google guidelines. The reason that things are done this way at our agency is to produce real results that provide sustainability for your business in the long run.
Our team will need access to your Google Analytics account, Google Search Console account, Google My Business account, your website connected to these accounts and any other relevant information that will go into your campaigns or services.
Local SEO is vital to getting your business customers. Especially when almost all businesses now have a website and compete for online traffic to drive customers to choose their business over others. Local SEO helps your business develop a higher visibility in search and offers the ability to create more brand awareness in your location. Having your business rank highly in search can be a necessity to getting more customers. When you are looking for business locally do you search for them online first?
The Brand Sherpas prefers to work with clients who have not partaken in black hat methods. Black hat methodologies often tend to produce penalties and suspensions. These penalties and suspensions can be long lasting, permanent or detrimental to ever regaining ground in local search. That is why we do not offer services centered around fixing these problems and avoid getting our clients into these situations. If you are looking to start fresh because your business has suffered a penalty or your Google My Business listing has been suspended, then we can help you get a new campaign launched.
Of course! It is common for local businesses to have multiple locations and thus multiple listings. The Brand Sherpas can manage all of your listings and incorporate them into your local SEO campaign strategy.
Start-up businesses can benefit from hiring our agency because we can help you get started on the right track from the very beginning. Before starting a local SEO campaign you will first need to sign up for web design services and possibly some content creation and basic SEO services. After you have built a solid foundation we can start pursuing a local SEO strategy that will help get your start-up business higher visibility in local search.
Looking for more information?
READY TO DOMINATE YOUR LOCATION?