The Ascent to Digital Peak: A Local SEO Case Study
Roofing - Roof Repair + City
Results From Recent Digital Expeditions
Every Summit Begins with a
Single Step
Welcome to a detailed account of a digital expedition that led a local business from the foothills of online obscurity to the peak of digital visibility. This case study is a testament to the transformative power of strategic local SEO, skillfully guided by our team of seasoned digital Sherpas.
Here, we document each step of the journey, from setting up base camp to reaching the summit. We shine a light on the challenges faced, the strategies employed, and the victories won along the ascent. You'll witness first-hand how a business – much like yours – was empowered to conquer its digital landscape and realize the potential of a well-executed local SEO campaign.
For the safeguarding of our client's rankings, we've ensured to obscure any indications of their geographical locations. This acts as a protective shield against competitors attempting to spy our effective ranking methodologies. Prospective clients, rest assured, we provide live dashboards for real-time case study examination, and we can corroborate that these results align with fresh Google search scans.
5x5 4sq. miles - Client's Address Center
7x7 Grid 36sq. miles - Primary Location Center
Base Camp 🏕️
Starting Point for the Digital Climb
Before embarking on our challenging ascent to the summit of digital visibility, it was essential to understand our client's starting point. The client already had decent visibility in their close proximity, the 5×5 grid, but there was room for improvement. The 5×5 grid, consisting of 4 square miles centered around their business address, held decent rankings for "roof repair" coupled with the city modifier.
The larger 7×7 grid, a 36 square mile area with its center as our primary target location, presented a greater challenge. The visibility for the keyword "roof repair" paired with the city modifier was generally in the 5 and 6 range, representing an area ripe for improvement. Our mission: to secure a solid foothold in the 3-pack rankings for the 5×5 grids and initiate the slow but steady journey towards 3-pack visibility across the wider 7×7 grid.
The Climb Initiation 🧭 Charting the Course & Gearing Up
Our preparation phase involved careful strategic planning. We initiated a comprehensive Google Maps audit, scrutinizing the tactics of the client's competitors to understand what they were doing differently. This helped us identify vital optimizations needed for our client.
We then crafted local geographical relevancy campaigns to boost the client's relevance in their area. We moved deliberately, understanding the importance of gaining Google's trust through a measured and systematic approach before advancing to off-page techniques or more complex methods.
We had a challenging 60-day timeline to make a significant impact. Through competitor auditing, local relevance enhancements, and the meticulous execution of on-page and off-page optimizations, we were ready to set our climb in motion.
The Summit View 🏔️
Achieving Peak Visibility
By the 60-day mark, our efforts began bearing remarkable results. The 5×5 grids had exceeded our initial expectations, securing predominantly 1st and 2nd positions across the entire grid. The 7×7 grids also displayed a significant boost, with many grid points climbing to the 1st position, in addition to achieving 3-pack visibility.
We anticipate this client will eventually dominate their primary location, given the positive reception of our strategies by Google. With time, as our campaigns mature and gain trust, and as increased customer engagement further fuels visibility, we look forward to witnessing an even stronger ascent.
5x5 4sq. miles - Client's Address Center
7x7 Grid 36sq. miles - Primary Location Center
The Descent 🌄 Maintaining Stability Post-Climb
7x7 Grid 36sq. miles - Roof Repair
The descent, contrary to popular belief, isn't about relaxing but rather maintaining the hard-won visibility. We plan to solidify these rankings and further improve them over time. In the 5×5 grid, our goal is to secure all 1st rankings. For the larger 7×7 grid, we aim for complete dominance over the primary location. We'll continue deploying geographical relevance campaigns, carrying out optimizations, and running Google Maps audits to keep tabs on the competition. This is just the beginning; stay tuned for further updates!
Overview Timelapse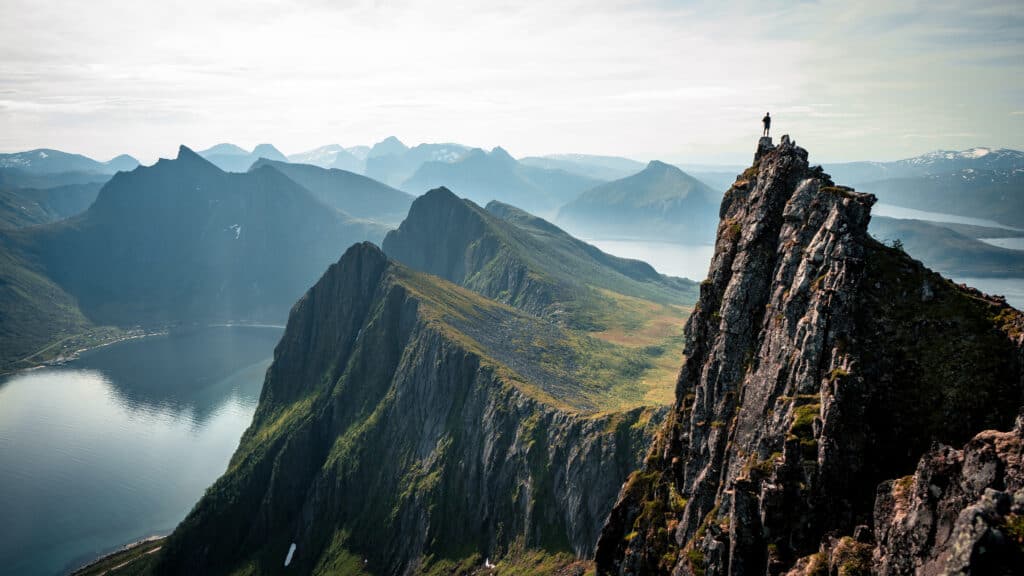 In conclusion, this case study represents a remarkable 60-day journey from a position of respectable local visibility to commanding rankings in both the 5×5 and 7×7 grids. Through diligent auditing, strategic planning, and careful execution of SEO campaigns, we've proven that even the most challenging digital mountains can be climbed. As we look to the future, we are excited to continue this ascent, elevating our client's visibility to even greater heights. This is not just a victory but a testament to the power of local SEO when executed with precision and strategy.
5x5 4sq. miles - Client's Address Center
7x7 Grid 36sq. miles - Primary Location Center
Want to Chart Your Digital Route? 📈
We can guide your business to the Digital Summit
Venturing towards the peak of digital prominence can often seem as daunting as conquering Mount Denali. However, with our team of experienced digital mountaineers by your side, you'll scale the heights with unparalleled confidence and precision.
Your expedition commences with a comprehensive Google Maps Audit – the foundation of your success. This audit transcends being a mere snapshot of your business's current standing in the digital landscape. It serves as your compass, marking the route we will collaboratively follow towards ultimate visibility.
In this audit, we meticulously examine every facet of your local online presence, from your Google My Business profile to your local keyword rankings. We expose hidden opportunities, highlight upcoming challenges, and identify the most effective routes to reach the apex.
By plotting your course, we're providing more than just a strategy. We're granting you an eagle's-eye perspective of the digital territory you're set to conquer. You'll grasp your current position, your destination, and the route we'll take to get you there.
Are you ready to commence your ascent? Your first step is to schedule your Google Maps Audit. Join us in sketching out the path to your business's digital pinnacle.
Embark on your journey to local SEO dominance. Click the button below to schedule your Google Maps Audit and allow us to guide you to the peak of digital visibility.
Schedule Your Google Maps Audit To Get Started